* UA Only You Marelax Pride
Only You Marelax Pride (MCO es; cream smoke, gen. ticked)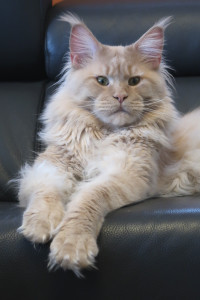 Only You is such a friendly boy, nice to cats and humans alike. He is everthing I can wish for, whether in character or visually.
health examinations:
genetic testing: HCM1 – N/N, HCM3 – N/N, SMA -N/N, PK Def – N/N, PKD N/N
10/10/2018: ultrasonic testing of heart and kidneys (HCM and PKD): negative.